The Top 30 - Pt. 2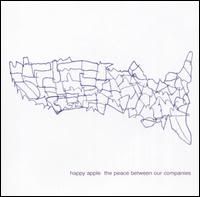 20. Happy Apple – The Peace Between Our Companies
Happy Apple is a 3-piece band consisting of electric bass, drums and saxophone. They play what most would call jazz. Their drummer, David King, plays in another band you may have heard of, called The Bad Plus. I am certain that the last item in the above paragraph is how many people have come to know Happy Apple; it is certainly how I did. Besides the fact that they share a member, the Bad Plus and Happy Apple are also classic deconstructionists – they take what you think 'jazz' should be and crack it open and mess with its insides. The Bad Plus do it in a number of ways – covering rock and roll songs, playing with rhythms and time signatures, all the while insisting they are not a 'jazz' band. Happy Apple see their bet and raise them: the music is, in some places so stark and empty that you may be lead to believe the record is a strict stereo mix and one of your speakers is out. The band at times (such as the first half of "Paulie's Quick Temper Has Gotten Him Into A Few Jams") appears to come out of the gate as a three-headed monster, with all three players playing seemingly in sync, before unspooling into the kind of controlled chaos that is both exciting and nerve-wracking.
Representative track: "Paulie's Quick Temper Has Gotten Him Into a Few Jams"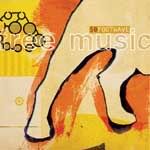 19. 50 Foot Wave – Free Music
Even though they released a full-length album earlier this year, 50 Foot Wave's most effective release was a 5 song EP that is found free at their website (www.throwingmusic.com). The band simply works best when the track listing represents the band: quick, lean and loud. The EP hits you hard and quick and leaves you wanting more, the way all good music should.
Representative track: "Vena Cava"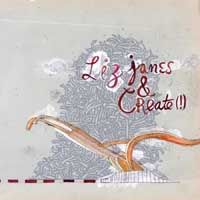 18. Liz Janes and Create (!) – Liz Janes and Create (!)
See if you can follow this: a San Diego based singer-songwriter with a folksy bent hooks up with a Los Angeles based free jazz collective and they record an album live in the studio using only acoustic instruments and they only play old spirituals, reworked and rearranged to fit the instrumentation. The result is a somber and sparse record that makes you feel like you were in the woods with the band as they recorded it. Janes' voice sounds far older than her years and the song choices really show off her range, and Create (!) play it relatively straight (at least for a free jazz collective!).
Representative track: "Run, Old Jeremiah/Keep Your Hands on the Plow"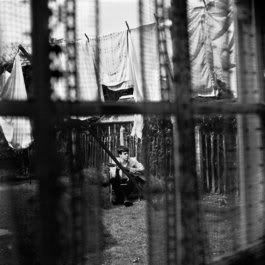 17. Paul McCartney – Chaos and Creation in the Backyard
Somehow, every ten years or so, Paul McCartney makes a good album. And it is usually hailed as a return to form. However, McCartney has not made 2 great albums back to back since McCartney and Ram, and it is doubtful that he ever will again. But this may be a good start. Produced with skill by Nigel Goodrich, most famous for his work with Radiohead, Beck, Pavement and other indie-rock types, the album is McCartney putting the lease amount of schmaltz on a record since the Nixon administration. Not for everyone (my parents thoroughly dislike it), but a very nice piece of music considered it was recorded by the same guy who wrote "Say Say Say."
Representative track: "Anyway" (And peep the electric coda)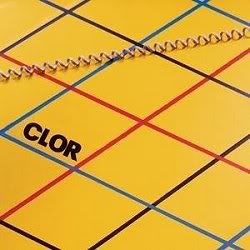 16. Clor – Clor
Still available as an import-only (I'm so ahead of you bitches I get my jams overseas), Clor's self-titled debut is an energetic collection of synthy pop songs played with sharp guitars and great vocals. This is not one of those "wow, this is something totally new!" sounding albums, but it is a natural refinement on so much of the garbage 80s retread garbage getting modern rock airplay right now. It is tighter, better arranged and more exciting than just about anything you'll hear on a modern rock station.
Representative track: "Love + Pain"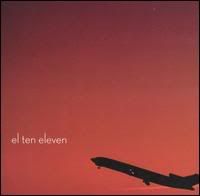 15. El Ten Eleven – El Ten Eleven
I never thought I would say this in this context, but thank you Entertainment Weekly. Your brief description of this band's "Lorge" in the Download This! Section of your magazine got me to shell out 10 bucks for this CD, and it was well worth it. A duo from So. Cal that use a double necked guitar and lots of layering that makes really interesting, exciting and approachable instrumental rock (i.e. you won't be intimidated by the shredding and/or atonality, because there is none of either). Apparently they can faithfully recreate it live – I hope they brought a few loop pedals. And I hope they tour the east coast soon.
Representative track: "Lorge"
14. Minus the Bear – Menos El Oso
In my college radio days, I was once at a party that Minus the Bear was playing at and I was thoroughly impressed. I somehow got a promo person at AAM to give me one of their CDs, but it got lost in the shuffle of what was a whirlwind week of drinking and music. Well earlier this year I rediscovered the band's CD whilst moving, and was hooked all over again. I went out almost immediately and ordered Menos El Oso, their latest release and was again impressed. Gone are the long, silly titles and they have refined their sound a little bit, but all the exciting parts are still there.
Representative track: "Fulfill the Dream"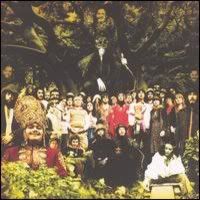 13. Devendra Banhart – Cripple Crow
"Freak folk" as it has been dubbed in the press, is something that is simultaneously attractive and repulsive: playing with the established pattern of songwriting (good), having a collective of like minded artists supporting each other (very good), singing more about nature (so-so), really unkempt musicians who don't shower very often (not so good). Despite his matted hair (both on his head and on his face), Banhart is charming in every way on Cripple Crow. This is the perfect "wake up in the AM, make coffee, do a crossword puzzle and listen to a record" record. Funny, peaceful and sprawling, this record has something for everyone (well, everyone who enjoys lyrics like "if I lived in China, I'd have some Chinese children") and should be the perfect soundtrack to your next hangover.
Representative track: "Lazy Butterfly"
12. Ween – Shinola, Vol. 1
The only "compilation" on my list doesn't feel like a compilation. Ween has been scouring its archives for a series of albums focusing on their unreleased output. Somehow this collection of outtakes that spans a decade sounds more focused than Quebec, their latest album. Like most week albums, there are some hilarious moments, some great performances and overall, a lot of brown.
Representative track: "Boys Club"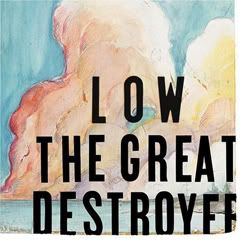 11. Low – The Great Destroyer
Low further their reputation of being post-rock's lowest flying satellite with this album. Dave Fridmann's influence pushes this album into more conventional terrain, with songs like "Monkey" becoming far denser than previous Low albums would suggest. The theme of aging is heavily present on the record, especially the 2nd half. That doesn't mean that the songs are meditations on grey hair; they are interesting, complex and sometimes sad pieces that deal with the realities of playing rock and roll outside your 20s.
Representative track: "When I Go Deaf"
Tomorrow brings #s 10-1 - Same bat time, same bat blog.