The Top 30 - Pt. 1
Well, that time is here again - Brian's Top 30 albums of 2005. This year i gave serious listens to the almost 60 albums in my posession released in '05 (and i missed a whole bunch i still wanted to hear - Art Brut, the Books,
Digitial Ash in a Digital Urn
, etc.), and narrowed it down to my top 30 (although i could have done a top 40, i thought that was a bit overkill). Nearly a third of the list is EPs, proving my theory that it is an equally appropriate way to deliver music and that the LP should share some love with its junior counterpart. I am sure many of you will disagree with my choices, so please, post your own favorites as comments. And if anyone would like my two-cd set of all the 'representative tracks,' IM me and we'll work something out. Or leave a comment. Whichever.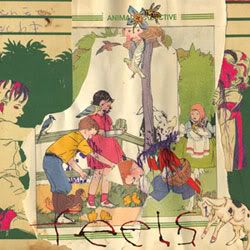 30. Animal Collective -
Feels
Like everyone else in the universe, Animal Collective was listening to the Arcade Fire last year. This album still has a lot of the elements of
Sung Tongs
but on the whole has less found sound and more typical song structure. Overall, the album is an interesting refinement that begs the question of where will they turn next?
Representative track: "Grass"
29. Prefuse 73 –
Reads the Books
The best way to describe this collaboration is to say that it is like if someone were to make a collage out of pieces of other collages. The Books are masters of manipulating field recordings and simple guitar and cello parts into beautiful soundscapes. Here, Prefuse 73 (Scott Herren) takes those pieces and chops 'em up again and creates something equally impressive out of the parts.
Representative track: "Pagina Ocho"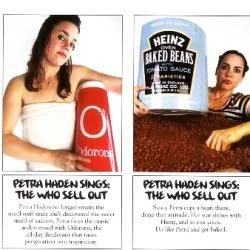 28. Petra Haden –
Sings The Who Sell Out
"Challenged" by Mike Watt to attempt this project, Haden (daughter of jazz great Charlie Haden and former member of that dog. and the Rentals) sang all the parts of the Who's great
Sell Out
album – all the guitars, drums, bass and vocal parts. The result, you would expect, might appear silly or gimmicky, but the strength of Pete Townsend's songwriting shines through to make this a unique and fun record.
Representative track: "I Can See For Miles"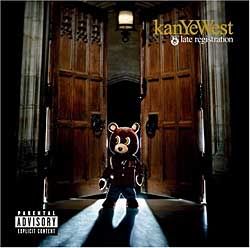 27. Kanye West –
Late Registration
Still not the most gifted MC on the planet, Kanye knows how to surround himself with top-notch talent. Co-producer Jon Brion brings sonic qualities usually not associated with hip-hop and, with a really great group of samples, works through West's sometimes forced rhymes to make the best mainstream hip hop album of the year.
Representative track: "Gold Digger"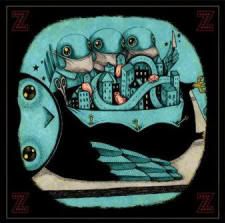 26. My Morning Jacket –
Z
The album that now is the lowest alphabetically in my collection,
Z
brings out all the potential that MMJ has shown over the last few years. The songs are significantly stronger and more tightly focused than on any of their other records, and the band takes a few more liberties in the studio (even breaking out a synthesizer now and then!). As much as people loved their southern rock meets indie rock before, I don't think anyone expected an album this sophisticated this soon. Oh, and if you don't like reverb and beards, don't pick this album up.
Representative track: "Off The Record"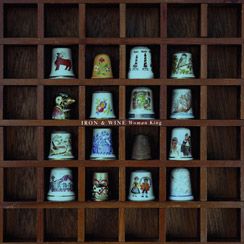 25. Iron and Wine –
Woman King
Sam Beam has had a consistently amazing track record since emerging on the scene. Two brilliant full lengths, equally (if not more) brilliant EPs, a successful collaborative EP (see later in the list), and of course, his cover of "Such Great Heights."
Woman King
breaks new ground in its introduction of electric guitar into the mix, but the basics are still there – great, melancholy songs sung in the hushed whisper that he does so well.
Representative track – "Woman King"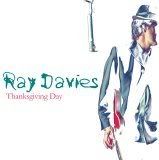 24. Ray Davies –
Thanksgiving Day
Perhaps the 60s act that's work has dropped off the least, the former Kinks frontman puts out a short teaser for his full length solo debut, due in February. Both versions of "Thanksgiving Day" put it among the best songs released in 2005 and some of the best work Davies has done since the early 70s. The other tracks are all fantastic as well, and I for one am salivating for his album to drop.
Representative track: "Thanksgiving Day"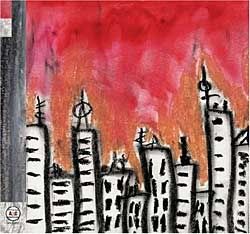 23. Broken Social Scene –
Broken Social Scene
I avoided this album for a few months because I literally almost had a panic attack reading an article about it. The article interviewed 3 of the principle members of BSS and was focused on how long it took and how hard it was for them to complete this album. As someone who is starting to record an album himself, this really made me panic – if the 12 people in the band (counting their producer) couldn't finish an album, how can one guy (me) do it? But once I grew up and checked it out, I am very glad I did. Perhaps not quite as strong as
You Forgot It In People
, but undeniably great. Plus, who doesn't love that drum sound?
Representative track: "7/4 (Shoreline)"
22. Deerhoof –
The Runners Four
The Bay Area's Deerhoof combine early 60s rock and roll with avant-garde weirdness and some heavy guitars to create something that is pretty indescribable. Over the past few albums their songwriting has become more refined and accessible, but no one would ever accuse this band of selling out. 'Cept maybe Yoko Ono.
Representative track: "Sirustar"
21. Bright Eyes –
I'm Wide Awake, Its Morning
Every few years someone emerges as the "new Gram Parsons." A few years ago it was Ryan Adams, and now it seems that Connor Oberst, a.k.a. Bright Eyes, is looking to fill that void (coincidentally, on both of their most Parsons-ish records, Parsons' ex, Emmylou Harris, sings). This album features some of Oberst's best work played in its most country-ish manner, and the result is a really stunning collection of songs played immaculately. Even though many emo-kids identify w/ Oberst, he is no Dashboard Confessional – his music won't sound childish to a 23 year old the way that D.C.'s does.
Representative track: "At the Bottom of Everything"
Stay tuned tomorrow for #s 20-11...